Lookout Details
Description
Sunset Peak replaced the former site on what is now known as Lookout Mountain, across the saddle to the north. Photographs appear to show it as an L-4 or BC-301 cab atop a 20 ft. steel tower. There was a small residence to the north and a cistern to the south. (The corrugated metal remains over what is believed to be the cistern.). Besides that all that remains are the footings for the tower and the foundation for the house.

Ron Kemnow's site recounts stories of a 1928 lightning storm that destroyed the cabin, construction of the motorway in 1938 (eliminating the need of a pack train to bring supplies,) and a December 1938 fire which threatened the tower. Nonetheless, lookout Sherman Foster remained at his post. Both he and the tower survived.
The cab and tower were reportedly disassembled and transported to the Ontario Air Tanker Base in 1974 or 75. The final disposition of the structure is unknown.
Photos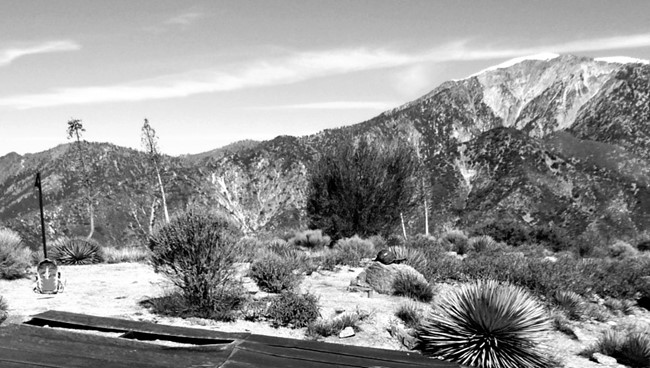 2013 photo of site - courtesy of Michael Guerin
2013 photo of cabin foundation - courtesy of Michael Guerin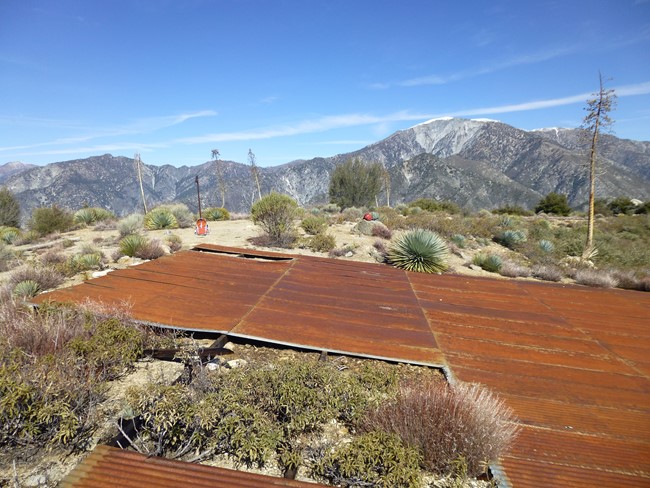 2013 photo of cistern roofing - courtesy of Michael Guerin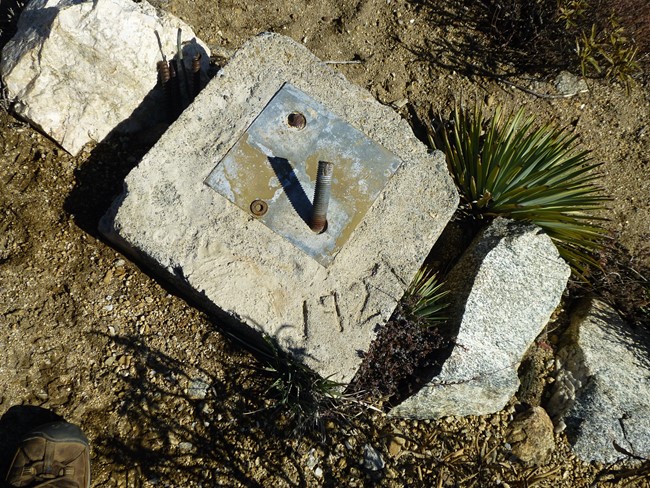 2013 photo of tower footing - courtesy of Michael Guerin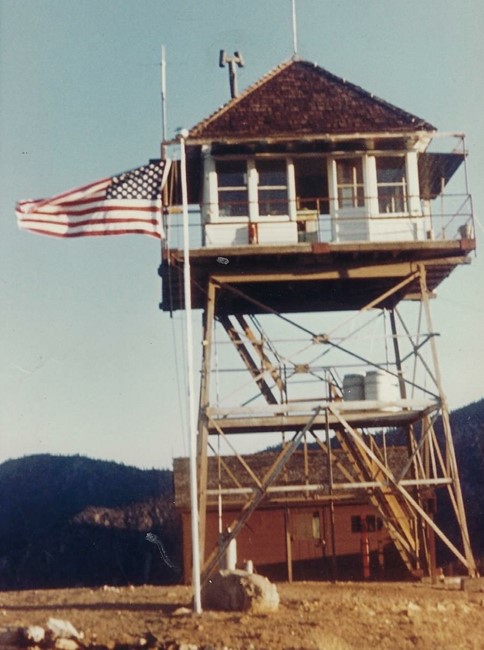 1963 photo - courtesy of Gordon Rowley, Angeles National Forest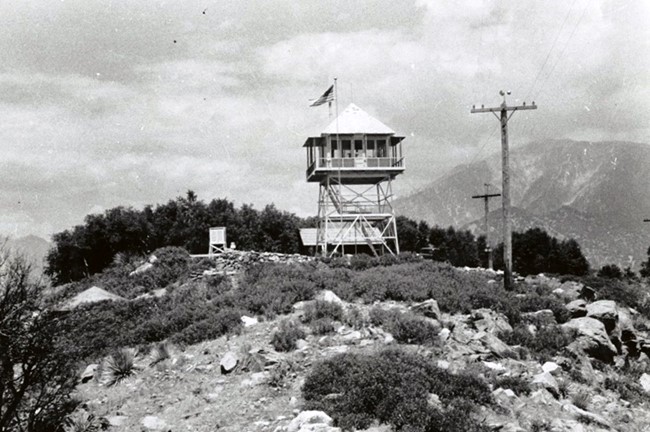 1940
1927 - First year of operation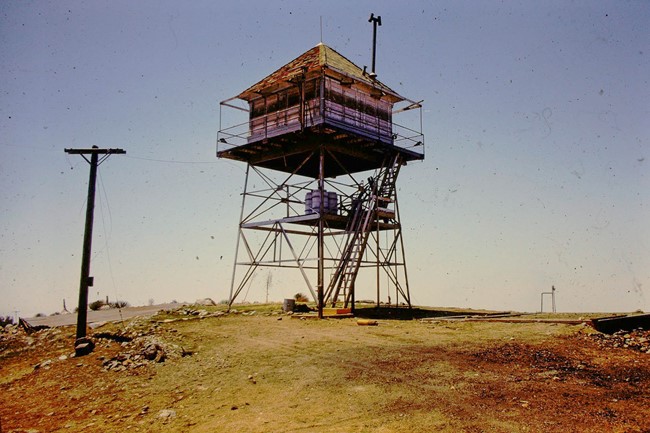 Circa 1975 - Just prior to dismantling for transport to the Ontario Tanker Base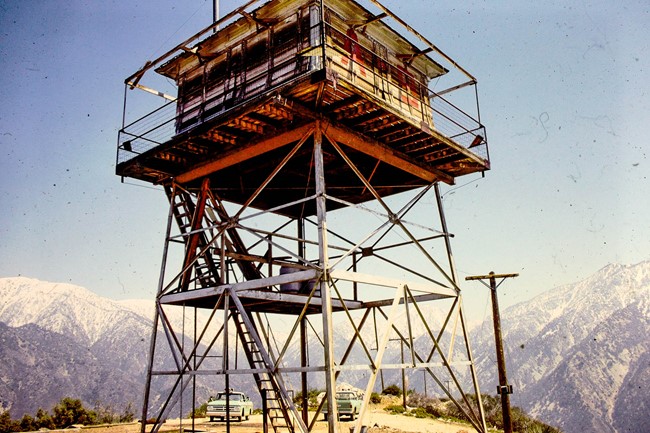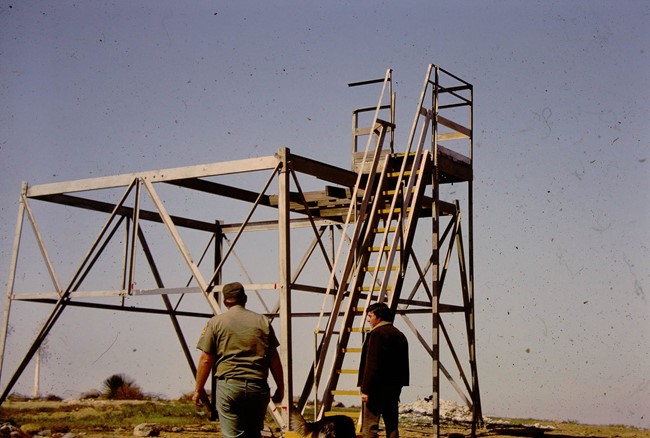 Cab removed for relocation - Circa 1975